Busy, busy, busy ... So much to sort out on board on my return to Victoria after a trip with lots of visits involving driving around a very warm and sunny England. The imposing sculpture in Vancouver airport never fails to impress.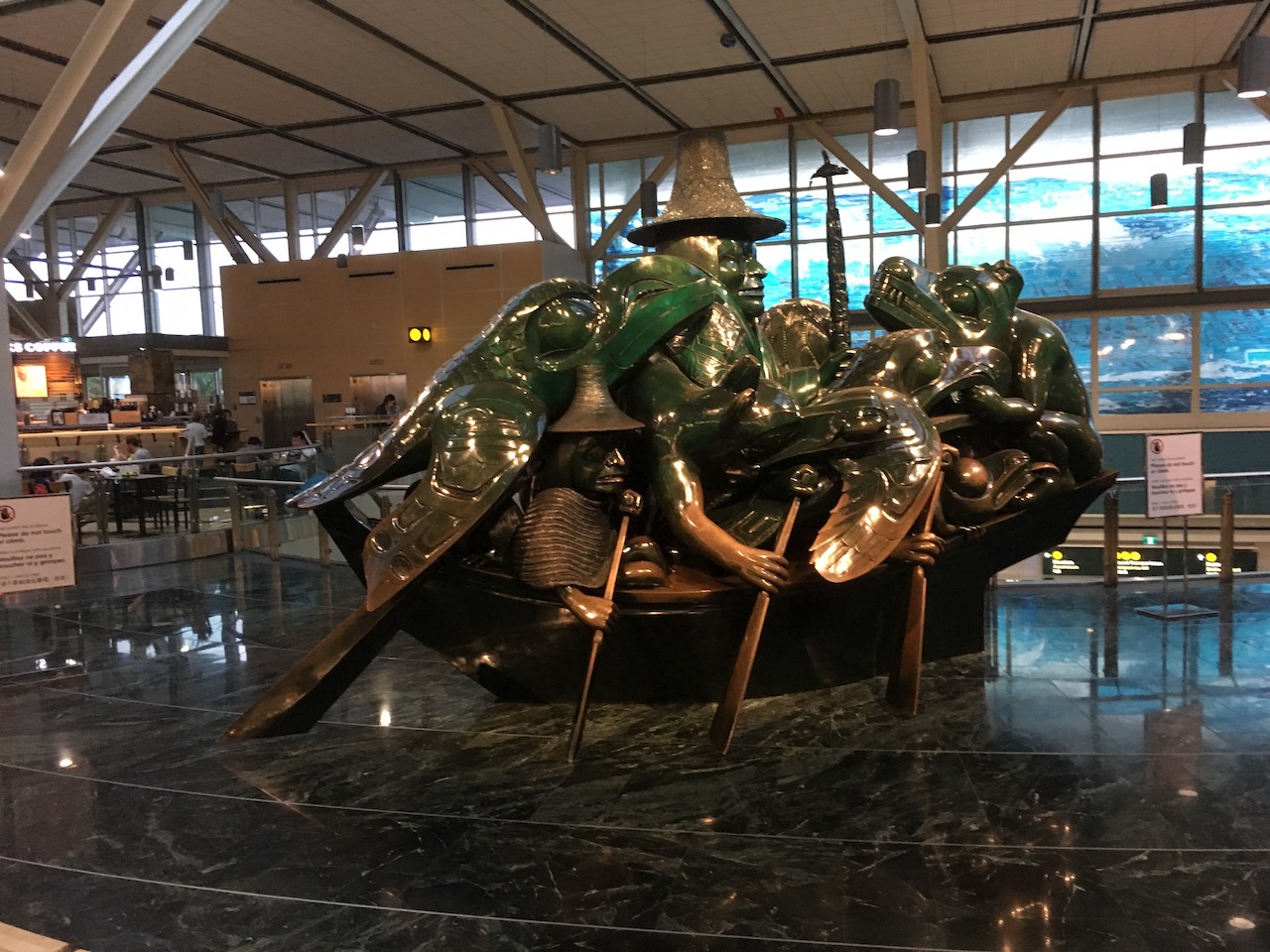 The sails are now back in place although there's still plenty more work needed on deck - hardware to be seen to, plenty of cleaning and polishing of surfaces, shackles and steelwork and all bungies need replacing.

The aft cabin sorting out is slowly nearing completion after having emptied all food lockers in the main cabin area to check on contents, list them all and then re-stow (or throw away!) Mexican long-life/UHT milk bought early last year all had to be disposed of - was well past its expiry date. Often that isn't important but, at this point in time (eight months on!), it clearly mattered. I finally retrieved the aft cabin cushions from AJ who has been storing them for me since last year - means I'm actually now able to sleep on the aft cabin bunk instead of on a small main cabin settee bunk...

Have been keeping the vacuum packer in action - both for dried food (beans, lentils, fruit etc) and also for spare clothing items, in case of water getting down below in rough seas (or tropical humidity or salty air affecting them). Will be nice to be able to rely on some dry clothing if everything else gets wet! All inside hull surfaces come across have needed thorough cleaning and I keep coming across items or jobs needing attention that I'd forgotten about - or which have only now reared their heads.

I fixed two Powerpulse battery maintenance items in place - one across two batteries and one across three batteries. Very simple to instal. The system has come well recommended and should help a lot in getting maximum use from the domestic battery bank. I also had to deal with re-positioning three hydraulic pipes from the autopilot which were in a bad place.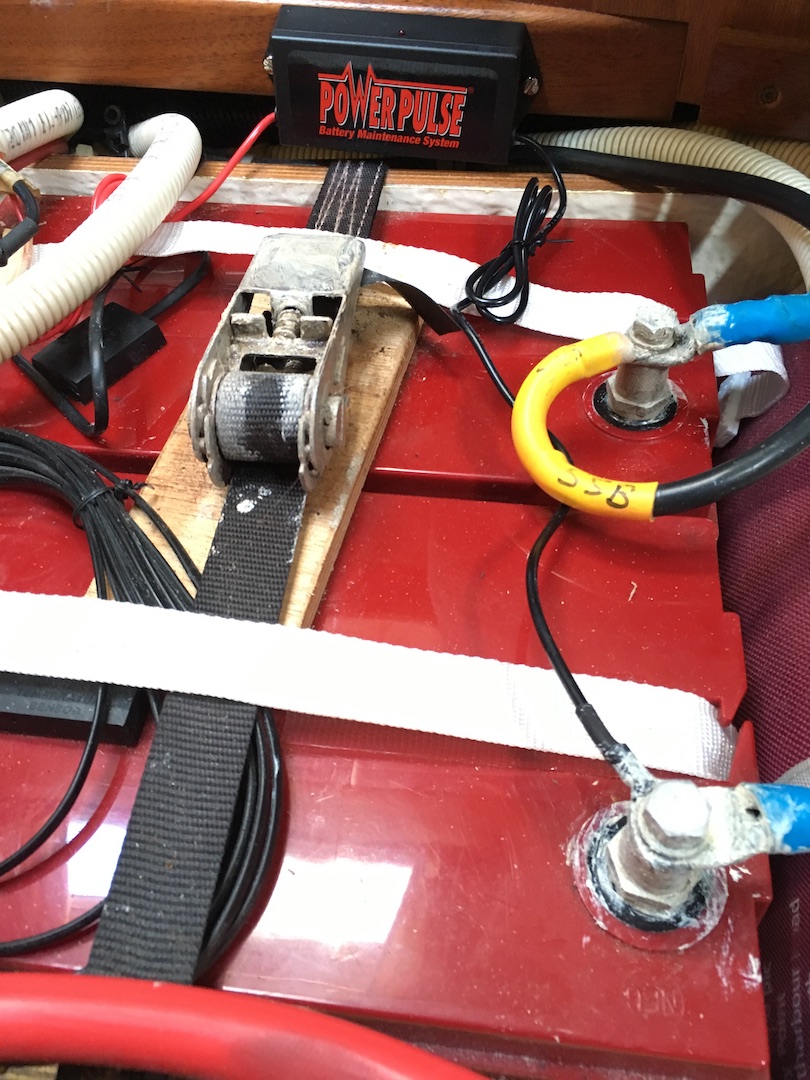 Picked up the repaired bike from Oak Bay Bicycles - it's nice to have the use of it again!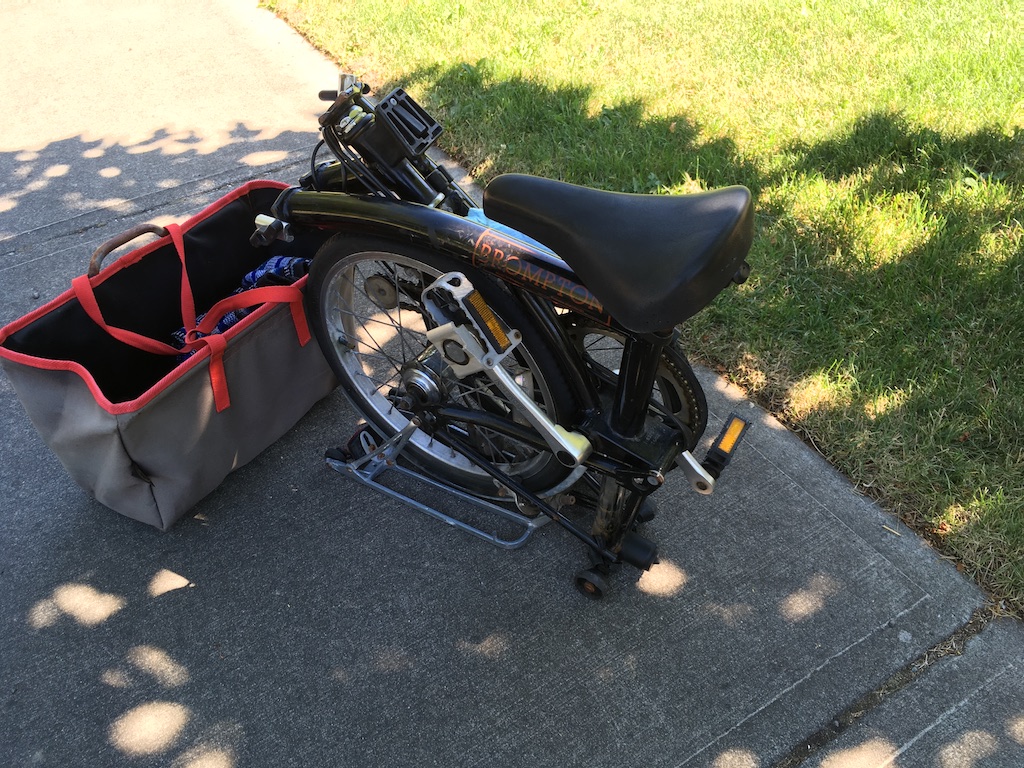 After checking over clothing, more vacuum-packing and stowing, i should be able to move very soon into tidying up in the main cabin and then in the forepeak where the main tools/spares locker has been emptied in readiness. It will take a time to go through all my spares and tools, cleaning as I go, and list them all, both there and elsewhere on board.

Once the boat has been tidied up down below, there'll be the question of dealing with ongoing maintenance and several small but important repairs. Those will probably be done in September when I'll need to haul out anyway to check that everything under the water-line is in good order.

It was great to get out sailing yesterday - Thursday night 'casual' racing at RVYC. Gusty (but sunny) conditions made the going exciting at times. I enjoyed playing the mainsheet but I found transferring quickly from one side to the other, on fast-tacking the speedy, lightweight, 'tippy' Olsen 30 'Fiasco', was quite testing to begin with. "Throw the mainsheet over first, then yourself!" was the excellent advice given by skipper Louise. That worked fine - two hands are always better than one for climbing up a steep incline - and, anyway, it's best to get over quickly, before it heels too much!

Back to work - I'm trying to sort out the boat well enough that I can get away from Victoria for a short time quite soon. The hope is to get in some gentle cruising and test myself sailing Nereida. I need to see I can handle the sails OK if I'm to sail south, as planned, around 1st October.